Hard Proof Paul Walker's Death is a Fake
This post proves that Paul Walker faked his own death in a Hollywood stunt involving dozens, possibly, hundreds of people. There is no wiggle-room, no options. The fake is now proven. Led regarding the findings here largely because of one of our posters, with extensive experience in race cars, it is now confirmed that was rather than an accidental explosion a man-made fire. Much thanks to him.
The fire is a fake, mere pyrotechnics and accelerants.
This is a Hollywood-style ignition of magnesium or other hot-burning salts, not a petrol-based fire. Not possible. This alone, this initial ignition, proves the hoax. Everyone, once again, this is pyrotechnic dust, which is monumental proof that this is a set-up.
Let us not even begin to speak of what happens to this moulage mole during the set-up phase, when she apparently splatters fake blood into her face:
Why doesn't one of these Hollywood-meisters deny that this is what happened?
Roasted alive, burnt beyond recognition, no way to identify: really?
This is what real flesh looks like when it's burnt, not fleshy pink with all sorts of fresh red paint-like material: never. Instead, it is as expected, like roasted flesh, like a chicken roasted in an oven.
Furthermore, what of the clothes? They are always burnt into the tissues, no exceptions. So, why were Rodas and Walker exceptions? Do they do their ritual deaths in the nude?
The lack of clothes, therefore, is yet another component of hard proof that this is a fake, not real. Even so, continuously it was claimed that the bodies were "burnt beyond recognition." An ideal claim for the plotters, and, regardless, clearly, they are not burnt beyond recognition or even burnt at all.
OK, there is something going on regarding the silicone face of the dapper cadaver. Burnt? It is mere charcoal applied by the moulage moles who may well have been operating under the tarp.
When the moulage moles finished their dastardly deed, they opened up the flood-gates. Dozens of camera switch clicks can be heard suddenly, along with, incredibly, the voices of children in the background.
Such images, regardless, of a celebrity would not likely be allowed out for public consumption. Recall that the entire area was guard- and gate-controlled. No one other than the authorized could gain access to the site.
Even so, it has already been proven here, repeatedly, that despite any interviews by the father, Tyrese Gibson, Vin Diesel, or others that this is a fraud and a hoax, a demonstrated by the smirks and smiles of the various Hollywood-meisters and moles found on-site, including the fraudulent Coroner mole, the brunette woman in white seen here:
No wonder she was smirking. This was no actual corpse. Rather, this was a mere dapper cadaver, a fake: a Hollywood stunt.
Even so, can the fraud be confirmed definitively by any actions on the ground? What about this finding at the Fast & Furious car studios?
http://oppositelock.jalopnik.com/lykan-hypersport-in-fast-and-furious-7-1478450151
What is seen, here? It is none other that a fire suit for pyrotechnic-based stunts, the wearer being known as a pyrotechnician. Even so, pretty sloppy work to have it lying around in the open.
Here it is up close:
The box most likely contains the fire-proof gloves.
The infamous tarp also used by Mr. Walker's team to fake his death is also found in the studio:
In Hollywood faking it is a routine:
Touchstone Pictures
Suits are needed to protect the stuntmen, often worn inside other clothing for stunt purposes. If no stunt necessary, the suits are worn outside with no other clothes on top:
Clearly, therefore, that is a Kevlar fireproof suit which is seen on that race car back area.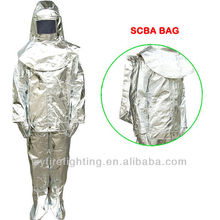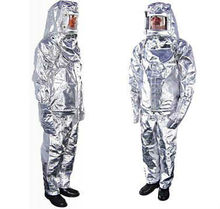 Special Effects Pyrotechnician
http://www.ehow.com/list_6897549_pyrotechnician-tools.html
The initial evidence of a fake or pyrotechnic fire versus a real one from the unlikely event of an exploding gas tank or from a leaking fuel tank (possible but rare in a Porsche) came from this photo found in the DailyMail:
Looking at the center of the frame the image has what appears to be a human setting up the fire, a pyrotechnician, in all likelihood wearing a Kevlar fireproof suit:
For those who would hold this as an optical illusion in live cell phone footage men in what appears to be white or silvery gear are seen moving about next to and even inside the car.
However, that relatively clear image of what appears to be a pyrotechnician in a Kevlar suit is not distinctly seen in this other image of the same fire at some point earlier or later:
No fire-proof Mario, but here is what is seen, zoomed in:
Even so, there may well be heads in background behind the pyrotechnic flash (or reflections thereof).
The ultimate nature of the fraud can be clearly seen, here, through systematic capture of screenshots:
Without the arrows. The white area is believed to be the left arm of the pyrotecnician in his suit.
As soon as the hoax-supporting car drives up "he died" and 'he's dead' the pyrotechnician moves out of sight.
Man in Kevlar suit no longer visible. However, heads of two men talking to each other is visible, far left screen:
At this time two of the cohort moles can seemingly be seen even more clearly on the far left screen, where they turn to face each other:
It seems that there were two men there all along. Are these the same two that end up left screen?
While, perhaps, nothing can be definitively said about exactly what is going on here one issue is certain: there is motion involving individuals in white suits or clothing of some  kind. That movement is both right next to and within the car as well as in highly close proximity to the fire.
When the set-up blue car arrives, a pile of people show up out of nowhere. Count them. That's at least five people.
Possible images, above, of man bending over in Kevlar fireproof suit, one lower leg obstructed from vision.
Therefore, Paul Walker did absolutely fake his death, as did Roger Rodas. Both men are still alive. Theoretically, that would be good news for their fans.
http://www.dailymail.co.uk/news/article-2522357/Paul-Walkers-father-brother-look-grave-site-plots-inside-LAs-Forest-Lawn-Cemetery.html
Share
About Author
(46) Readers Comments