Proving the Boston Hoax by Pictures, #4
The Boston bombing scam is essentially a Department of Homeland Security false flag attack, purely theatrical. All the people in this immediate scene are paid operatives, perhaps even the runner, who conveniently goes down right at the blast point and is then available for national interviews. The drill had been fully announced, even by the major media. Runners were made fully aware that despite the heightened security there was no danger to them or the spectators.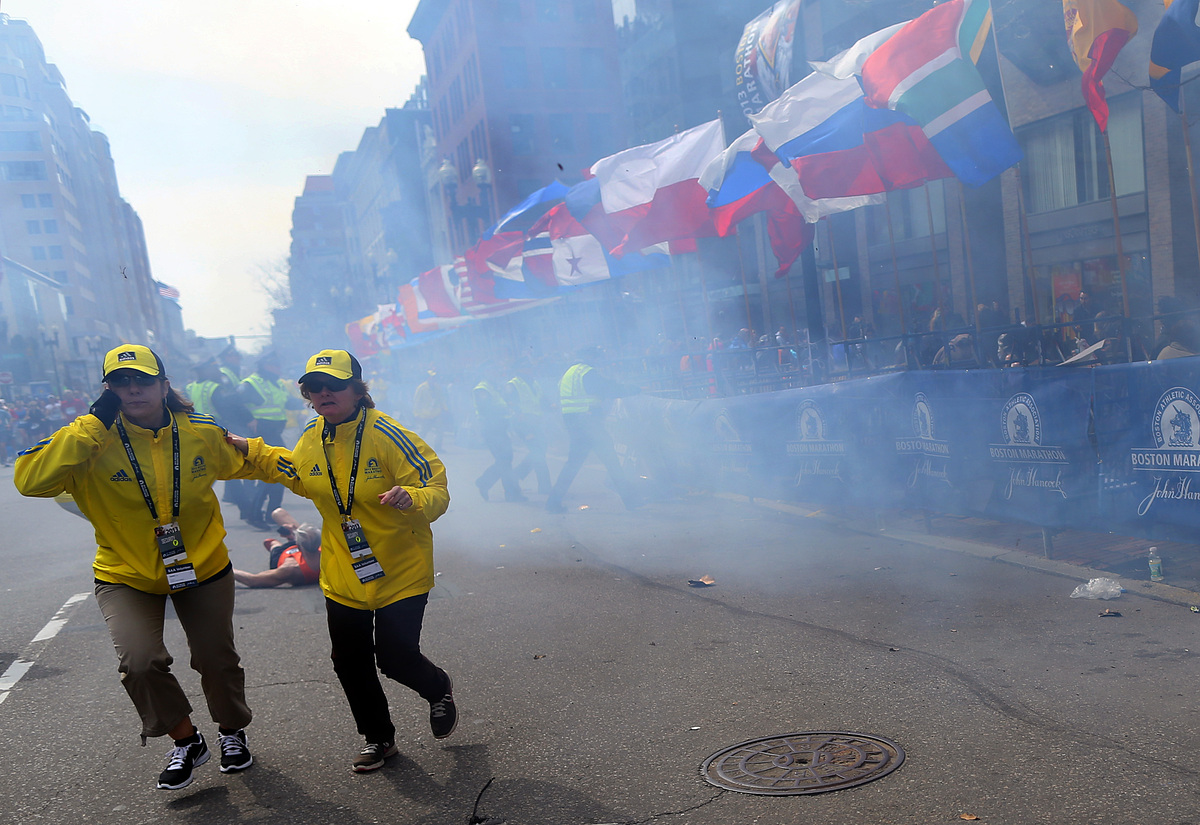 The two women in the front are operatives and are acting the false flag out; are not frightened in the least. Notice their DHS badges prominently displayed:
These individuals are wearing taxpayer-supplied yellow sports jackets as a diguise. Underneath tells the real story. The police in the background are actors, attempting to create the air of authority. These men were duly informed that it was a drill. Boston bomb squad sent out a message, including through Twitter, that there would be, incredibly, a controlled explosion in the same proximity worked by these DHS agents.
Downed runner is part of the act. If not, how bizarre. The police are more concerned with tearing down the barrier than attending to a man obviously down on the ground.
http://www.huffingtonpost.com/2013/04/15/boston-marathon-bombing-photos_n_3087332.html#slide=2340348
It can be seen from this photo that all these individuals are a part of a pre-ordained DHS drill. It can also be clearly seen that the potential victims of this bomb-blast were well taken care off by being prohibited to the site through the metal barrier. No is seen to the right screen of that barrier, the area of the dust bomb; note how the vinyl barrier is puffed out at that point. These three men are more concerned with removing the blue barrier than the runner down on the ground.
Share
About Author
(12) Readers Comments