EgyptAir Crash is a Total Fake Islamopphobic Fearmongering Hoax
It is not difficult to tell that the supposed crash of an EgyptAir airliner over the Mediterranean is a fake. See the narrative. Supposedly, 66 people died. That alone demonstrates the nature of the scam. Moreover, right away the so-deemed Islamic boogeymen are blamed, the various ISIS (Israeli Secret Intelligence Services) agents: that is 'ISIS did it until proven otherwise.' Thus, through the arch-Zionist-controlled Telegraph the following imagery and narrative are seen, with the fear mongering and Islamophobia being clearly evident, as seen below by the PhotoShop faking of imagery, RE: a purported British 'victim:'
His brother Alastair said "Aureilie had warned him to be careful but he took the view that it's never going to happen to you. He just laughed it off.
"We kept in touch regularly and I would speak to him a couple of times a month but he never mentioned the possible threat of terrorism on his flights across the Mediterranean to me.
"But the family was worried because Isis and groups like them don't think that any of their victims have family members or a past or a history of hopes and dreams. "My sister Anna mentioned the dangers to me "Richard was such a fit and busy person who was always on the go that I can't believe he has gone.
"I was fairly relaxed about immigration from Europe and the middle east but this sort of tragedy to your own family makes me want to think again about the dangers they pose."
NOTE: clearly, the above photo is a PhotoShop manipulation where both the images were brought into the background. The use of the blur tool and brush tool is clearly seen on the woman's faked in strands of hair.
***
In all these fakes there are plenty of smirking people caught among the fake grievers and, of course, numerous camera-persons on-site to capture the phony fake show.
Even so, it is clear that it is a fake and all the players are merely actors:
Clearly, the people represented as actors are all about being casual, all about feigning grief before the cameras. Yet, despite acting as if crying and grieving not a tear is seen flowing anywhere. There are plenty of dark-colored sunglasses, though. As well, no one knows their pay scale, but surely they were given a certain fee each for acting out the phony grief.
The purported relatives clearly prove it is a fake by acting as if they are crying but they are not doing so at all: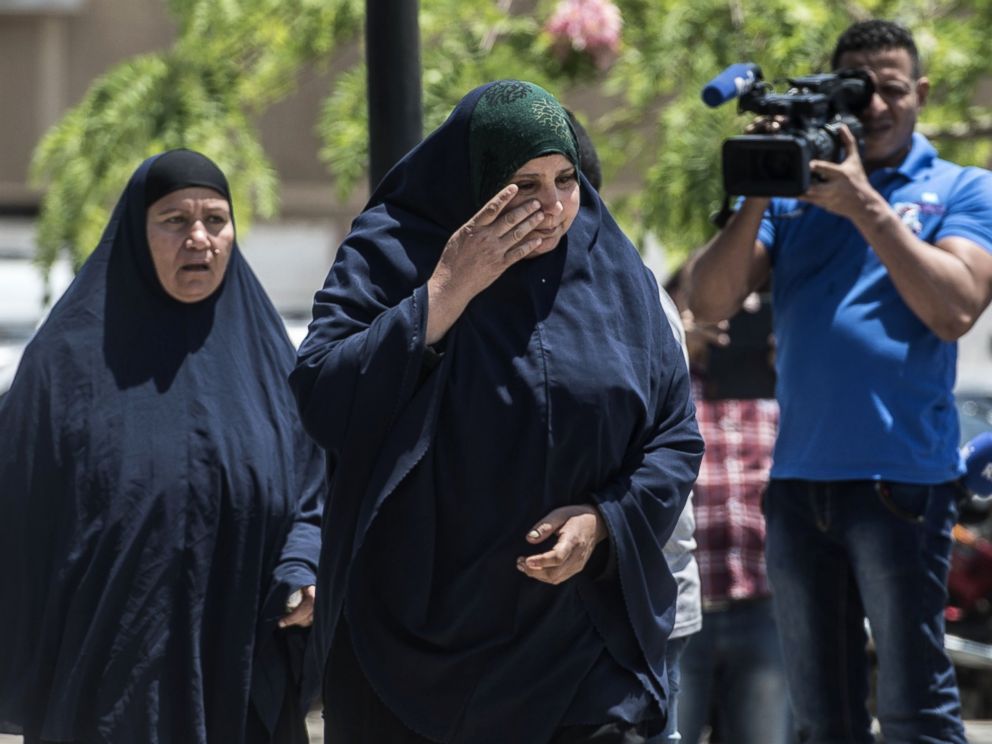 Why fake the crying if it is real?  Why act like a person is wiping away tears when there are no tears anywhere to be seen? Why do all these hand-to-the face signs and yet have no clear evidence of actually suffering in tears?
Why circulate poor quality PhotoShop hack job photos of a co-pilot that supposedly died if this is a real crash? Why use such a fake?
What in the world is the basis of that dark shadow on the left side of his face? Notice ow small the head is compared to the collar of the shirt. No one can find this photo to be real.
Then, too, there is the supposed brother of the fake British victim, the man in the gold mining business, who demonstrates the fraud through the jaw-jut, a common attribute of a fabricator:
Richard Osman's brother Alastair has described the geologist as a 'very admirable person' who never deviated from a straight path
What in the world does "never deviated from the straight path" mean?
This is an absolute fake. There can be no other conclusion: to be updated as soon as possible.
Sources:
http://www.telegraph.co.uk/news/2016/05/20/egyptair-crash-mystery-of-missing-flight-ms804-as-us-intelligenc/
http://www.thesun.co.uk/sol/homepage/news/7160744/Pictured-British-victim-of-EgyptAir-flight-MS804-named-as-40-year-old-doctors-son-Richard-Osman.html
Share
About Author
(4) Readers Comments