Fake Baby Corpse Detected in South Carolina Shooting Hoax
What in the world is this entity seen in the Townville, South Carolina, school shooting hoax? It isn't real, whatever it is. In other words, it's not a real human of any kind.
Notice the wide cheeks. Those are the cheeks of a baby, not a six year-old:
Whatever the entity is, it does not appear to have a neck, unlike the actual imagery provided for the purported (fake) victim:
They are not the same. Anyone can see that. Whether the head was put in by PhotoShop or is merely a fake head of a dummy is irrelevant. This is a Mossad/CIA operation. See the demonic cartoon imagery on the pillow: more 'shuck' and awe for the gullible, vulnerable masses.
One again, how are they the same? Notice the nose. It's an artifact. It is likely that this is not even a dummy but is, rather, merely a PhotoShop addition to the picture.
The image on the left is clearly that of a mere dummy. The dummy appears to have false teeth. It was a cheap attempt at yet another Sandy Hook-style hoax: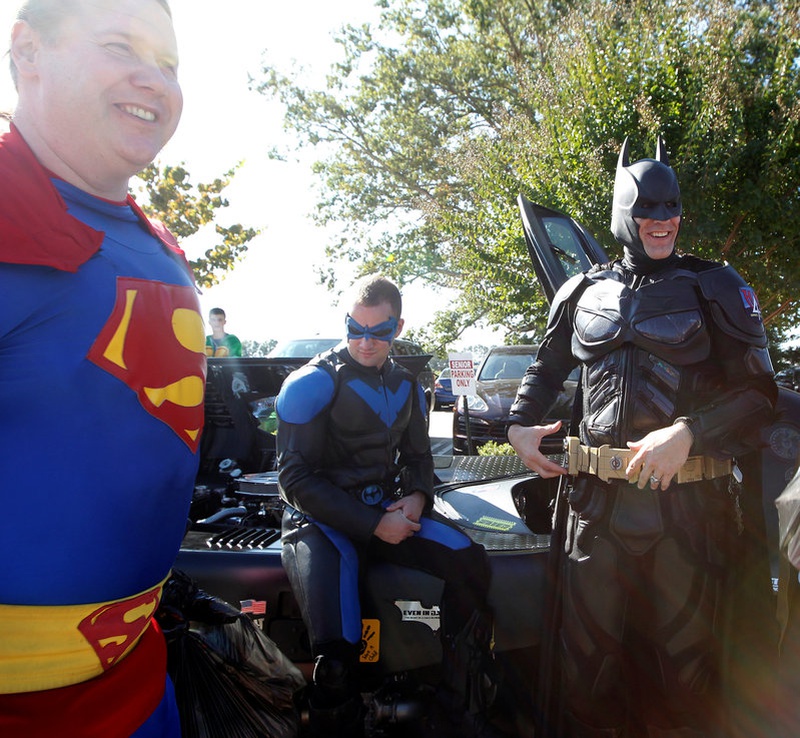 They are all filled with smirks and smiles, while the caption reads: "Mourners dressed as superheroes wait outside at Oakdale Baptist church for the funeral of six year-old Jacob Hall."
See the requests of an anonymous fabricator on behalf of Rodger Hall. Notice how he asks people to donate, so that the parents can "be with their son." Where in the world is that son, now? He certainly isn't dead:
As most of yall have heard, Townville Elementary School had a shooting and one of the casualties was this sweet lil boy, Jacob.  I am a friend of his parents and know the sweet lil fella.  I'm starting this GoFund me to help with them due to the fact that Rodger and renae will need to be with him as much as possible which means they will have to miss work.  Any donation is helpful so that they can be with their baby and not have to worry about bills piling up on them.  Thank you for your donation and and PLEASE pray for this sweet little boy and his parents and PLEASE PLEASE PLEASE donate whatever you have to spare (5,10,20…ANYTHING, SO THEY CAN BE WITH THEIR SON!!!)
If you would like to mail gifts of any kind the address is as follows:
Rodger Hall
323 Hickory Ridge Rd.
Townville, sc 29689
NOTE: those who have donated or sent gifts to these arch-fraudsters should demand return of any gifts and refunds of all money donated.
Can't anyone read between the lines to see that this is nothing other than a scam, a mere fake: a fraud and deception to the extreme? It's no matter. The psyops runs deep on this hoax, very deep: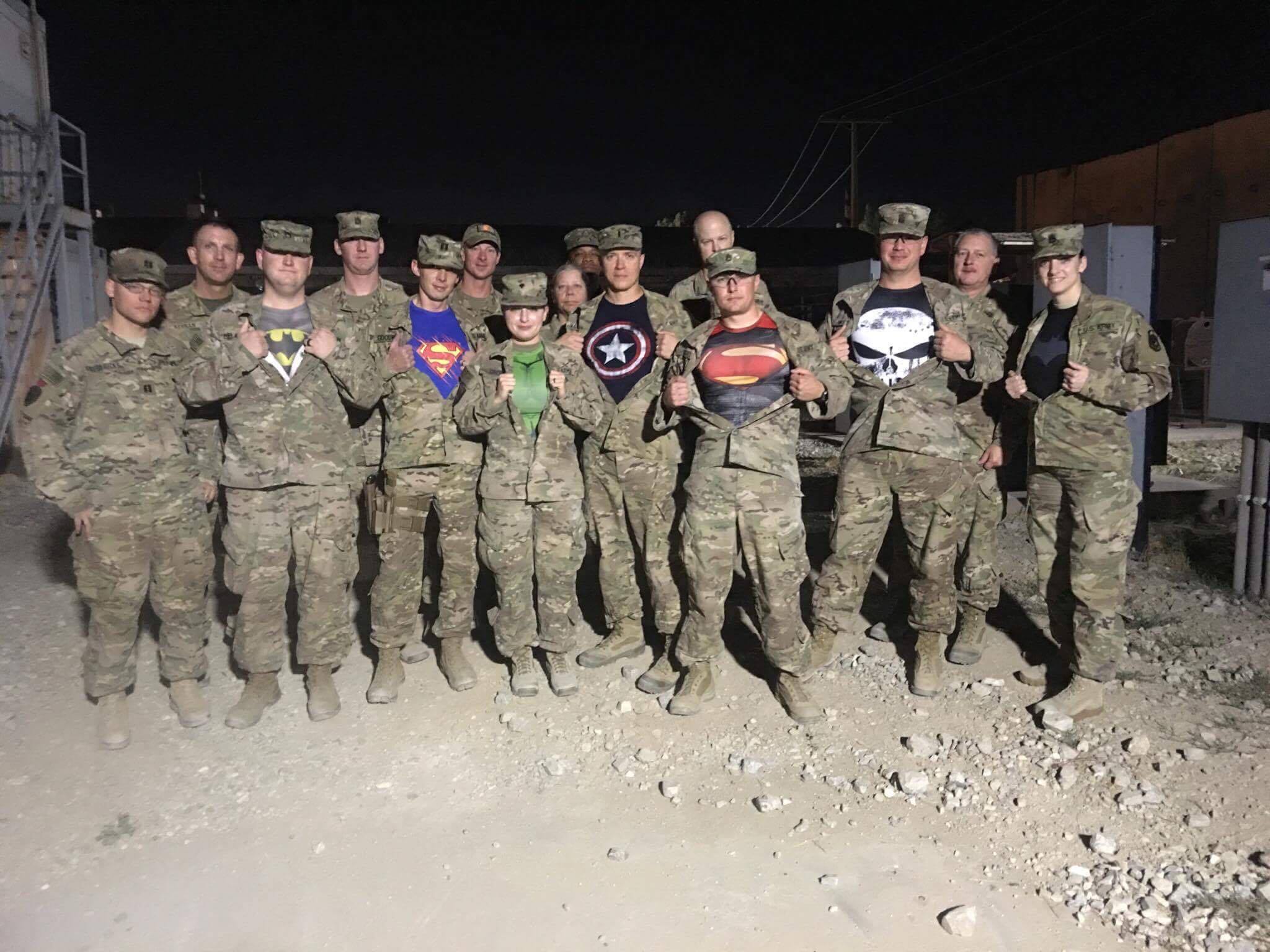 Moreover, it is all paid for by those same masses through the extortion-based entity, the Zionist-installed IRS: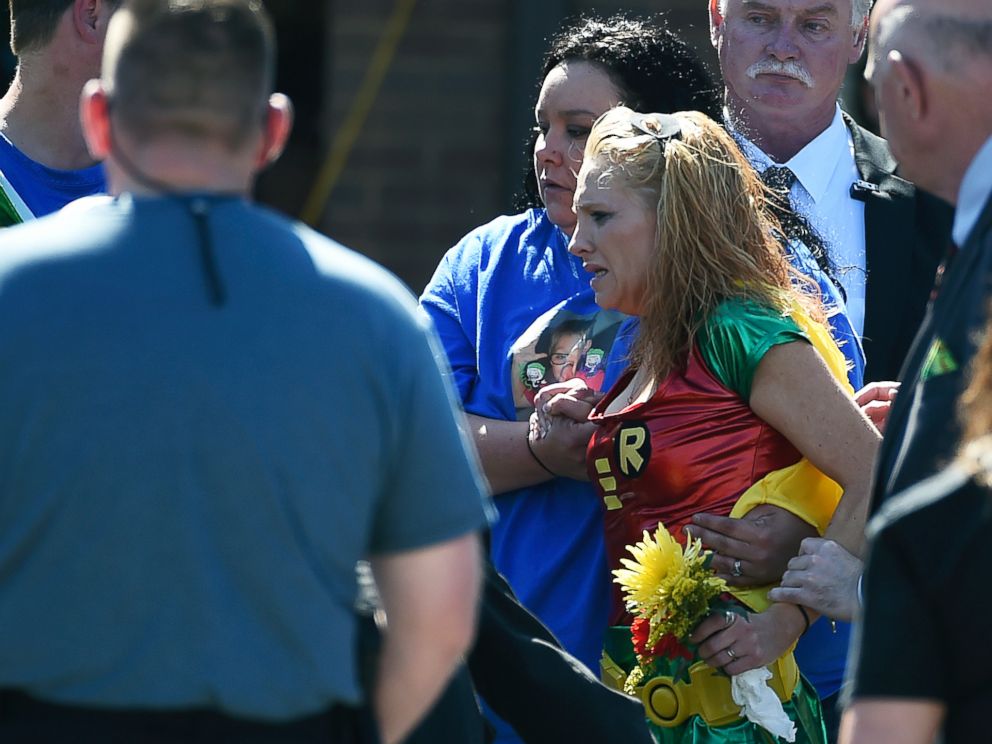 The whole operation was coordinated by federal goons, like these men with wires surrounding the actress-in-chief. Make no mistake about it this was an attempt to re-invigorate gun confiscation in preparation for the faltering Clinton presidency. These people are cheats and thieves. God does not live in Townville: only the devil. No one should have anything to do with them.
Share
About Author
(89) Readers Comments