Hypocritical Zionists Murder Children and Teenagers in Cold Blood then Demand Gun Control
There is no doubt about it the latest attempt to manipulate the people of the land through the Parkland, Florida, shooting hoax is a filthy arch-Zionist plot. Virtually all the high-level, pro-Zionist spy agencies and their collaborators have been leveraged for the terminally corrupt, arch-Zionist Parkland, Florida, shooting hoax. This includes the Mossad, SPLC, Shin Bet, and, of course, the ADL.
Yet another extremist entity is that is orchestrated by Jewry is the so-called Everytown for Gun Safety element, this being both both bankrolled and founded by anti-American extremist, Michael Bloomberg. 
It is strictly such Zionist Jews who are behind the plots to undermine America, in particular, through leveraging the latest fake shooting, the Parkland School Shooting Hoax:
No doubt, "push," aggressively so, is the correct term for these agents of treachery. Really, the world is supposed to listed to such Jewish coalitions, even submitting to their demands, while they are responsible for treachery such as this?
Knowing these were youths, the Israelis fired their American-made shells regardless. It's taxpayer-funded murder, and the victims are defenseless children as well as teenagers, real victims versus the fakes of Parkland, like Fuentes and Israel:
Parkland is a plot by Jewish spies leveraging the entire America-based Zionist operation, including various anti-American entities such as the ADL. According to the Jerusalem Post: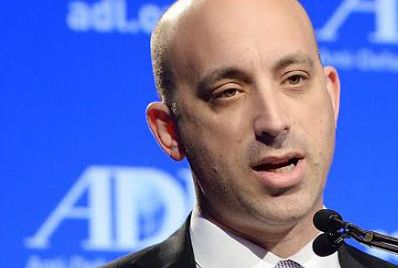 The rabid Zionist extremist and Mossad mole Greenblatt is on the attack, all through mere lies and deceit, including leveraging the arch-fake Parkland shooting hoax.
Why isn't the ADL, if it really has any basis for its claims, doing anything about the pandemic of murderous gun crises within the Zionist strip?
It is as demonstrated. The hideous Zionist is pointing his weapon not even at the adult but, rather, at the child, surely traumatizing these children psychologically.
It is the same type of cowardly Zionist element, as above, who were responsible for the premeditated killing of yet another defenseless youth, Fatima Hajiiji:
"Israeli soldiers killed a Palestinian girl in Jerusalem. According to witnesses Fatima Hajiiji, 16, was standing at least 30 feet from the nearest Israeli officer, when a soldier shouted, "knife, knife," and five soldiers fired a barrage of bullets at her chest." The Zionists then pepper sprayed all those who attempted to come to the martyred youth's aid, injuring a nine-year-old child and then closing off the scene.
All these Zionists know is murder, though the most cold-blooded variety conceivable such as, in fact, slaughtering teenagers and children. It seems that they can do nothing other than slaughtering innocents: as if this is what they are made to do. Cowards to the extreme they could never prevail in an actual war against a legitimate, armed enemy. These criminal minds regard the American people as their enemies. This is why the are launching their Mossad-based attack, based an deceit and deception. They don't seek a lack of guns. They just seek to create a climate where all the weaponry is in the hands of the Zionists and where there is no opposition to their crime syndicate-based clique.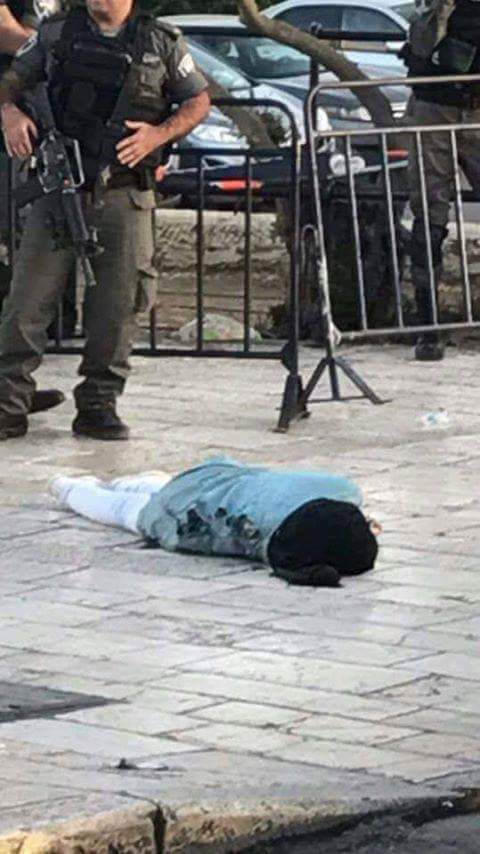 How many pieces of lead must a cruel, hedonistic, arch-cowardly Zionist fire into an innocent child before his bloodfest is satisfied? By the way, there is the knife, as advertised?
The Israeli Jews are the most wretched, treacherous of all that exist, may their souls rot in hell, while may this little, innocent rest in peace with her High Lord:
These Zionists riddled this innocent with bullets from a significant distance. It's real murder by long-guns versus the Parkland fake, where nothing other than blanks were fired.
Let us hear Chabad extremist Scott Israel now call for gun control over fellow Zionists based on the real  spillage of blood and much bloodthirsty murder versus the arch-fake over which he presides.
Here is one of the youths who attempted to come to the martyr's aid, harmed by the noxious spray.
No one can say that the Zionists are anything other than cowards, who seek to attack only those who could never defend themselves. Let the arch-hypocrite Greenblatt respond to this.
Parkland has the hands of Jewish criminals all over it such as arch-fake white nationalist Jordan Jereb, yet another mere ADL mole: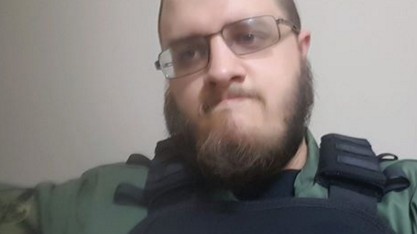 Jereb is supposedly the head of a white supremacist group the Republic of Florida militia. It was this Zionist who said of this fellow Jew, Cruz:  said of Nikolas Cruz, that "he had some involvement" in so-called white nationalist activities.
Clearly, he is an ADL spy who is under their auspices using diversionary tactics to make himself out as its adversary:
Now, some 40% of Parkland's residents are Jews, and these Zionists are active with a number of entities attempting to spread corruption in the land, for instance, Bloomberg's Everytown for Gun Safety.
Virtually all the powerful ones in the arch-Zionist line-up are attempting to spread this corruption, including the JAC Education Foundation's Ann Lewis, who said she was outraged by the shooting, and echoed the ADL's call for action.
Yet another entity is the so-called NFTY, which is amassing all its powers to commit a hideously vile anti-American action:

"I don't know how to talk about this without getting angry," Lewis added in her interview with The Jerusalem Post. "I can say we must express our sorrow, and our anger, and our commitment, as active citizens, voters and advocates, to work to reduce the level of gun violence in this country."
What a terminally rabid, extremist Zionist she is, another obvious hypocrite. She seeks to crush Americans' inalienable rights but says nothing about the child murders committed by those fellow Zionists, which she upholds. The girl the Zionists slaughtered was 16. Nothing these vile ones say can be regarded as anything other than hostile attacks. They are the enemy, not only of Americans but, rather, all of humankind.
The Jewish powers are doing all that is possible to manipulate the world based on the phony Parkland massacre. Most of the fake dead were not only Jews but were, in fact, Zionist extremists:
They are all Zionist extremists. This is why they are so rabid in their attack.  The same is true of the fake dead Aaron Feis, which this Website found to be alive at one of the funerals:
These hideous ones can spill all the plot they plot to spill. It is irrelevant. They go to Hell, doomed to roast in their misery alive, while their victims are at peace with their almighty Lord. None of the blood they spill will be wasted. It simply acts as hard proof of the degree of their treachery and criminality, including all those who support them such as their so-called evangelistic cohorts.
Sources:
http://www.jpost.com/Diaspora/US-Jewish-groups-express-grief-frustration-following-deadly-school-shooting-542762
Jewish Youth Groups Now Behind Burgeoning Gun-Control Effort
Jewish Dad Of Florida School Shooting Victim To Trump: 'It Stops Here'
Share
About Author
(90) Readers Comments