Zionist Jews Plot to Corrupt America's Gun's Rights through Virginia TV Crew Shooting Hoax
It is world Jewry which is responsible for the plot to corrupt the common rights of the people, including the right to a vigorous self-defense. Too, regarding this arch-vile group through such plot attempts to undermine the people in order to achieve universal power, the power of so-called world government, the power to corrupt and manipulate, to deceive and distract, to confuse and to create disarray. Were the world to wake up to this criminal cabal perhaps there would be concerted resistance against it. This is what the Zionists so greatly fear. Even so, no doubt, this is a major, direct assault, once again in order to destroy the inalienable rights of the American people to self-defense.
They attempted to do so in Sandy Hoax. In this regard it must be kept in mind who were the major players. Israeli agents were there, parading about as mercenary-style agents, their speech in Hebrew being recorded. Of the fraudsters associated with this lie there included arch-Zionist mole Ryan Grainy, self-professed Internet sheriff and arch-embezzler, along with Neil Heslin, Mark Barden, Dawn Hochsprung, Erika Lafferty, Veronique Pozner, the Greenberg clique, Alexis Israel, the Licata clique, Marquez-Greene, arch-Zionist story-teller Gene Rosen, among others. It can be no coincidence that all such individuals are Jewish, many of them hard-core Zionist agents. While in the scheme of things, that is the schemes of attempted arch-Zionist conquest, these individuals are relatively minor players. Yet, can there be any doubt about it? All such individuals were and still are going for the guns.
Even so, the clique has been rabid in its plots for a prolonged time. It was the Zionists who destroyed this right of the regular people in Australia, England, and Canada, largely through fake shootings. America has not yet been taken down. In light of the failed Sandy Hook and Charleston 'black' church shooting hoaxes the Virginia TV crew shooting hoax is an attempt to do this.
Behind this latest hoax it is the same entities, once again, which are arch-Zionist-controlled and operated: CNN, NBC, ABC, and, particularly, CBS.
It is as if they have a dictate to lie and deceive. What else can they do? It is their pattern that they use repeatedly to induce control, to induce a mass degree of manipulation if not paranoia.
The world must be in fear of everyone but the Zionist, while the agents of Zion continue to rape, pillage, and destroy: continue to commit mass murder in the land—continue to spread great acts of wickedness beyond count.
Many people knew that Roanoke, Virginia-area, TV crew shooting was not right. Something was wrong with it. Seemingly, it was surreal. The reaction of the purported reporter, Allison Parker, was just seemingly too canned, as was the reaction of the co-worker in studio. Yet, there was sufficient shock and realism to cause many people to succumb under the spell.
Moreover, a spell it is. Hoping to create great shock and awe a Zionist-owned and controlled network, Roanake, Virginia's WDJB, perpetrated a hoax and a scam. The entity, a CBS affiliate, faked this shooting not merely via an isolated group but, rather, as an entire network. This is not a rogue event. The network, in collaboration with its larger scale cohorts, orchestrated it all.
It all happened live on TV, so it was meant to portray. People were shot dead, and anyone could hear the shock reaction of the main actor, while she turned her face before the camera, dropping her jaw, opening her mouth wide: right in the face of the gun. Directly, the fake shooting involved some four people, three of whom are reportedly dead, the other wounded. Yet, surely, there were many others around, support staff and coordinators, all of whom were off camera.
Three people are now dead with one wounded. This is what is said. Hundreds of millions of people assume it as true. Yet, it is not true in the least. The dead are fully alive and the injured is uninjured. They are mere actors paid for the role. Where are they now? That is unknown, but in all likelihood the fake dead are on vacation, perhaps permanently so, in some far and distant land.
WDJB is owned by the arch-Zionist family clique, South Bend's Schurz family.
http://jri-poland.org/lists/ZniesienieJHI_surnList.htm
It is a Jewish network run by Jews, just like ABC, NBC, CNN, and CBS. Schurz is merely a low-level element of the wholly Zionist-controlled major media: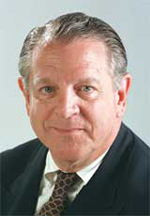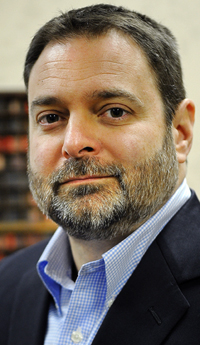 Here is Mr. Scott Schurz, along with Schurz, Jr. Surely, the entire group knew full well that they were perpetrating this scam and were fully cognizant that this was nothing other than a gun-grubbing hoax. Yet, simultaneously, they make it out as if it is real, claiming to support all the injured parties, including the poor grieving relatives.
Therefore, the network is supporting it. This could not have been achieved unless Schurz itself coordinated it.
In order to drive the hoax home, in order to give it a sense of realism, the network leveraged a variety of its agents, including reporter David Leval:
Who finds his story lines believable? It's mere drama. In fact, how much more dramatic can it get than to say that they all "feared for their lives" and that there was a cop-husband out there ready to 'beat him up?' If so, there would be a trail for this. Why not give the woman's name and also the name of her husband cop if there is even the slightest basis for such a ludicrous claim? 
Yet, then, what about arch-Zionist claims are anything but ludicrous, the most ridiculous of all being the claim that Jews died wholesale, just because of their tribal lineage, during WWII.
Sure they are, millions of them, right. That's why those same millions ended up in the Zionist strip, where they continued to perpetrate their continuous scams.
Masters of deception in this case it was not merely for distraction but a means by which to engorge themselves with wealth, all of it gained illicitly.
What in the world are such photos supposed to represent? What child could be that size compared to the naked mother in real life? How truly corrupt, how absolutely terminally wretched and hedonistic the Zionists are. The images of the Germans may well have been in a similar photo or perhaps not, but for certain the other bodies, the whitish ones: those were clearly installed. It's mere superimposed arch-Zionist chicanery, a total fake. Notice the left arm of the woman. It doesn't appear to even be attached to anything, Moreover, an obvious knife cut line is seen along the German's left leg, left screen. Moreover, as always, the eeeeviiiillll German is standing near the dead and dying aiming his weapon at them, getting ready to pull the trigger on those poor, defenseless Jews. Through this, the Zionists conquered this nation of powerful people, subjecting it to the whims and wishes, supposedly through the guilt of conscious. The girl's blonde hear was put in for added affect, the head also showing visible slice lines.
Furthermore, it appears as if the Zionists placed an extra hand, or may it be said, grotesquely, an extra arm wrapped around that fake body. They are no better at this than they were originally. They are hacks, entirely corrupt. How else can such treachery be described?
Sources:
http://hosted.ap.org/dynamic/stories/U/US_ON_AIR_SHOOTING_THE_LATEST?SITE=AP&SECTION=HOME&TEMPLATE=DEFAULT
Share
About Author
(190) Readers Comments