Internet Claim is Paul Walker Spotted at 2014 Sports Event – Proof He's Alive and Well?
Revelation thanks exclusively to a number of our posters.
UPDATED and Corrected, April 16, 2014 (thanks to efforts by our posters)
It is common for actors and other famous people to fake their deaths. Some of this is done for increased notoriety, actual increased revenues. Others seek to escape the limelight. Who knows all the reasons? Even so, despite the fact that Mr. Walker and his associate, Roger Rodas, did fake their deaths this specific claim by Internet channels is in error. It is true he was at the event, but that event occurred before the death hoax.
It was said, here, that the claim for sudden, catastrophic deaths was fake from the beginning. In this the Website was absolutely correct. It was also said that this death was falsified for financial gain. NBC Universal did gain vastly as a result of this lie. This should never happen. No one should profit from death hoaxes and surely no major corporation should do so. People, it would seem, should resist aiding and abetting any such entity through giving over money to any such fraud.
It was a death hoax party some two days post the phony crash. The top people at Universal were full of glee at the thought of what the hoax would do for business.
The red bag was the one containing the blow-up dummies which would be used as the fake corpses.
The air dummies were dressed up as arch-fakes by the moulage moles, one of which was caught in the background carrying off residual dressing matter. There is no question that this really is a person behind the scene. Incredibly, she doubles as a moulage mole and also coroner's assistant:
Moulage mole and coroner's assistant: quite a combination.
Looks like they thought they got away with it. What Hollywood will do to corner the market, to get the public's attention: merely for profit and malicious gain.
No doubt, the death and, therefore, the autopsy report was faked, and the coroner and all his associates played a direct role in the fabrication:
Sure it was. It was  a real report of real deaths, right. That explains the supercilious smirk.
Just prior to the fake Walker gave revelation of the issue, indicating that "there's no" real reason, no basis, "no…rules" against hoaxing deaths. In fact, Mr. Walker is right. In terms of profits and grandiose schemes there are no rules, no elements of moral standing, in Hollywood. There are only standards of 'fakery.' Even so, it is a rather 'sick' act, at least from this Website's point of view, to perform, that is to purposely fake deaths before the entire world. Does not life and death have more meaning in this world than to be a mere fake? Many people take death highly seriously, especially sudden, senseless deaths of famous or respected people:
Yet, the Zionist-controlled media said he died, and the rest of the world complied. Simultaneously, NBC Universal profited and continues to profit handsomely.
There wasn't even time for the corpses to cool and everyone was laughing and jesting in absolute glee.
So, it is clear that both Walker and Rodas are alive and well. Where are they? Has anyone spotted them?
Is this an example of spotting them? The report is that this is from prior to the death hoax, 2010. It is Paul Walker, though, at least that can be confirmed.
It surely is Mr. Walker as seen in the video, purportedly at a rodeo. He is wished a good, enjoyable life. This site covers hoaxes, so following up on the death hoax is fair game, though, once again, the date of this video is likely prior to the fake car crash.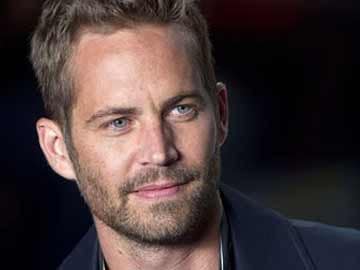 The forehead, hair-line, nose, brow, chin, beard, and even the ear are the same.  The chin-line is also precisely the same. Yet, this is not confirmation that he was seen after the phony car crash and fire. So, the videographers promoting this should update their sites.
At one point he realized he was being filmed. Someone had apparently recognized him. He never did like the limelight. Who can blame him?
He ducks way down. However, the man next to him start talking to him, possibly advising him that this isn't a good idea. It won't look good. No one would do this at a rodeo/sports event. It looks like you are 'hiding something.'
Instead, he turns his face away from the camera, talking to his colleague.
Here is what we received from one of our posters:
"I have watched one video on YouTube that was supposed to have been taken on March 3, 2014 (not confirmed, though), at a sporting event or what they said was a Rodeo…he (Paul Walker) does NOT once turn to look straight into this guy who's filming it. It shows Paul avidly talking to this other man sitting next to him. However, it can be CLEARLY seen that this is Paul Walker."
No matter what is the date on this video surely Mr. Walker is alive and well. In other words, he did not die in a deadly, fiery car crash. This should be good news for his fans, who grieved over his loss. It is perfectly acceptable for Mr. Walker to come forward and admit to the scam, and the same is true of Roger Rodas. Why not? It's better than spending a life-time in hiding. 'Yes, I'm alive. It was a conspiracy by myself, Mr. Rodas, and NBC Universal – and Hollywood does this all the time. My deepest apologies to my fans. You understand. I was tired of that former life. Who wouldn't want to have peace and quiet, escaping all that fame and public display?'
Share
About Author
(460) Readers Comments