Pressure Cooker Bombing in Chelsea New York City is a Ridiculous Hoax, Totally Fake
In what is merely another movie set, fully staged, now comes the arch-fake pressure cooker bombing in New York City. Right away, the hoaxers responsible for this scam leveraged the Boston Marathon smoke bombing, touting it, too, as if it was real.
There was nothing real about it. The purported bombers weren't even there. They were PhotoShopped in to make it appear real:
Anyone clearly see the blur tool lines on their faces, and in both cases they were made to appear demonic, as if in the case of the image on the left they were gloating at the plot to murder innocents. Both images were installed into the background through PhotoShop. This is true of all images placing the Tsarnaev brothers there. They are all actors, including the parents and surely all of the fake wounded.
Now comes New York City. It's the same as the Boston event was mere smoke and mirrors so it is true of this fake with purportedly some 29 wounded. See the arch-fake pyrotechnic smoke bomb, here:
It was  pyrotechnic device that was set off in New York, just as in the Boston image above, not a real deadly, devastating bomb. A pressure cooker bomb would have sent shrapnel flying and would have caused a multitude of severe injuries. In a major way windows would have been blown out. No such damage is seen, and no such injuries are seen anywhere.
There are claims of such injuries. Yet, the imagery fully violates such claims, including the various live videos.
In above screen-shot from the DailyMail video it can be seen that this groaning, (fake) agonizing woman is merely an actor. See what happens. Watch it carefully. It can be seen that she responds to commands; in fact, she jumped up and took her bags away, with full function of her arms and body, as soon as the actor cop says to clear the street.
Both these people are faking it. How could the woman get an eye injury with her glasses on? Why is she posing for the photo? Regarding the image, right screen, how is that a shrapnel injury? That shrapnel would have torn that arm apart. That's a fake, mere Hollywood-style moulage with moulage fake blood painted on. It's clearly staged. Where are all the people supposedly wounded by flying metal and also as a result of fire and blast? No one suffered any burns. There is no evidence of even the slightest actual laceration, blast wound, burn, or puncture injury.
That fake shrapnel didn't penetrate anything and didn't lacerate the tissue. It's a phony. Who can demonstrate otherwise?
To the untrained eye it might appear real. Yet, if she was struck by shrapnel, then, her glasses would have been knocked off. All this is easy to fake through moulage application and through fake shock/injury acting.
Here is additional, in fact, hard evidence of faking. There is no evidence of any blast wounds or shrapnel injuries on this man of any kind:
That's fake blood merely painted on. Notice that no one is caring for him despite the existence of emergency vehicles and police tape. So, this was a set-up scene, not a real terrorist attack.
The supposed bomber is a mere actor, too, just like the Tsarnaevs. He has a fake injury, which proves his role in the staging.
The title is correct, that this is made to stir the people into a frenzy or at least give substance to the plots ahead. It is, once again, a scheme by the Zionists to drive their agenda deeper into the world consciousness.  Regardless, how is this man injured in a shootout? Where is the entrance wound? Why is there no bleeding out of bright arterial blood which would quickly oxidize into various colors?
Why is that dressing so sloppy? Where are the EMTs? He's faking it. You can see it on his face.
It's not much of a crime scene, after all. Where is all the bloooddd?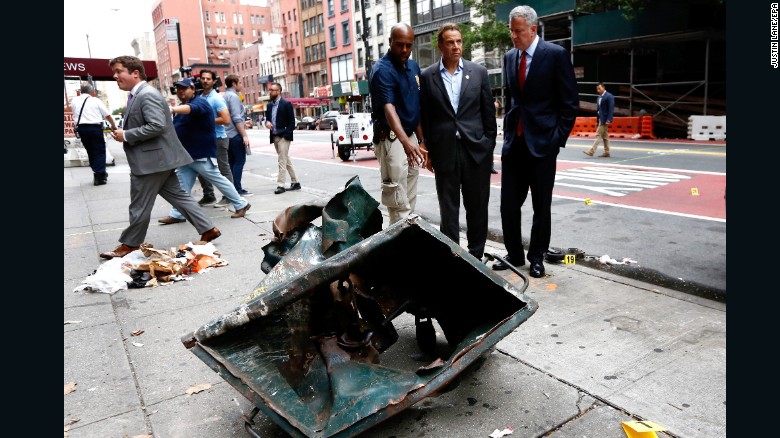 Why isn't this evidence secured?
It was a funny-looking object … and I thought, 'Why would somebody have thrown this out here?' But … you see a lot of junk on the streets in New York.— Jane Schreibman, photographer who noticed the undetonated bomb…
Sure it was, right. It was an arch-pro Israeli photographer who just happened to be on site to see that unexploded bomb and was the first one there as well.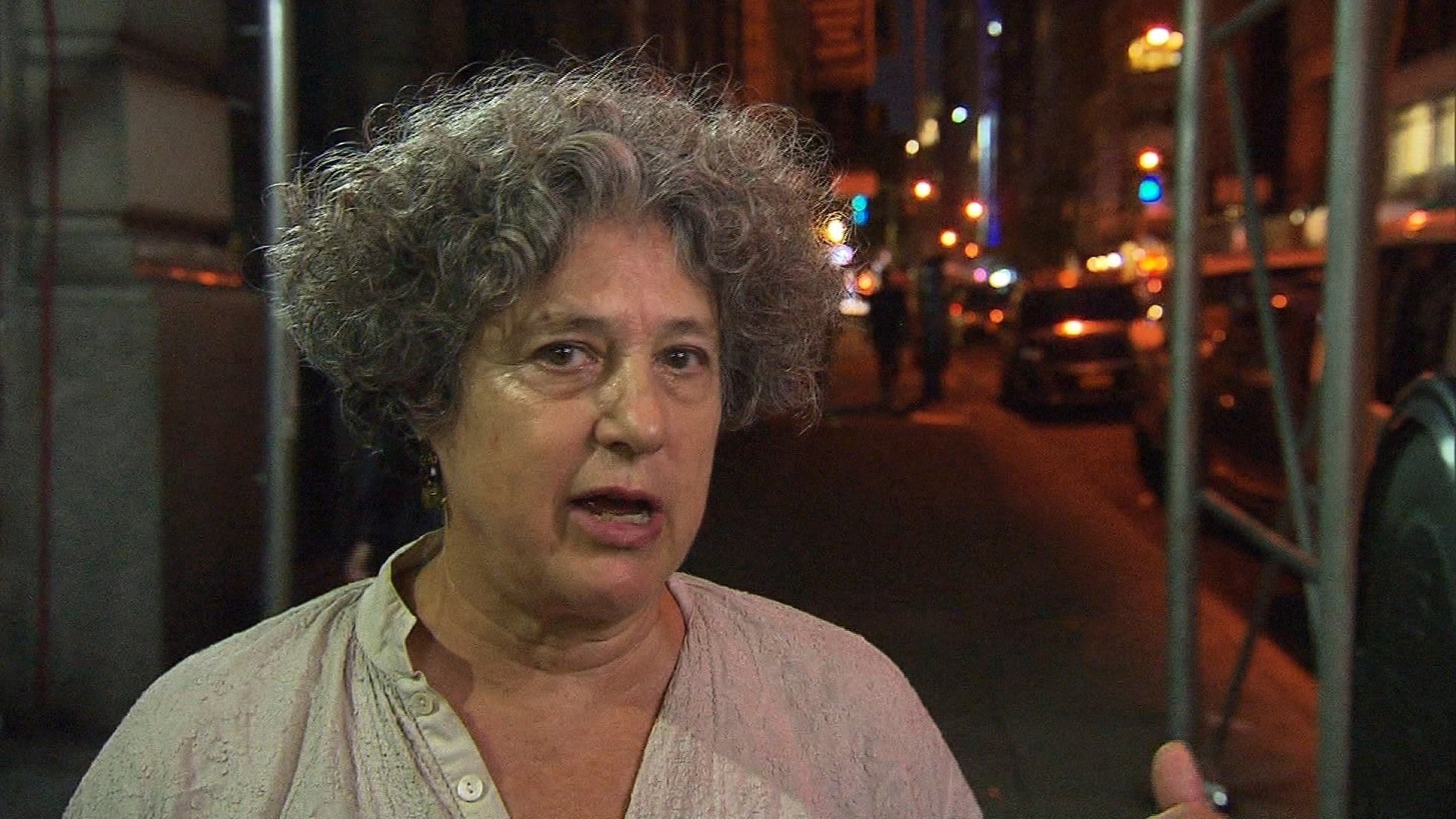 When Schreibman heard that a bomb had gone off in her neighborhood, she ran outside to see what had happened. Just a few steps from her building's front door, she spotted a metal pressure cooker rigged with wires.
Sure she did, right. Someone put the pressure cooker bomb right there before her eyes, fully wired and ready to go, and didn't even bother to disguise it. Who in the world finds this plausible?
This is no bomb scene. This is merely the detonation of a pyrotechnic device, fully under control, with movie-set actors and producers on-site. It's, once again, a plot by the Zionists directed against the Islamic faith and the people at-large.
To be updated as soon as possible.
Sources:
http://www.latimes.com/nation/la-na-new-york-bomb-20160918-snap-story.html
Share
About Author
(9) Readers Comments